There are many options for accommodation in Cairo and each has its own advantage; You can have fun, enjoy and have fun in interesting places.
In order to find the perfect place for your family and closest to your home, we will show you in the following the most beautiful places to go out in the neighborhoods of Cairo.
Exit places in Maadi and the Fifth Settlement
In Maadi and the Fifth Settlement, there are places to go out and the following places.
Family Park (Family Park)
Family Park is one of the best outing places for children in Cairo, as it consists of a huge garden that allows children to play and run around freely. It also includes a large number of recreational activities such as the magic river, zoo, safari, open playgrounds, cultural centers, and restaurants.
Family Land
Family Land is very popular among Egyptians for its fun games for children such as bowling, ice skating, billiards and video games. Therefore, it is one of the most famous places of entertainment for children in Maadi.
3.KidZania
Your children can go to KidZania to enjoy a whole day trying different professions in a useful and fun simulation of real life, and what distinguishes this place is that it offers educational value to your children while providing them with an enjoyable time. Children from 4-14 years old are allowed.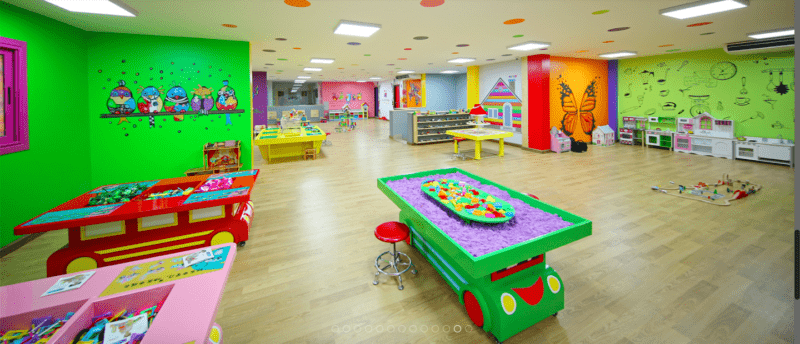 Parents often look for places to leave their children while they enjoy a cup of coffee or a hot meal; This is exactly what awaits you at Kids Station, as this place includes a special selection of toys for children from months to 12 years old, and there is also a waiting area for parents.
And in order to be reassuring about your little ones, the workers there are keen to sterilize the place periodically to ensure the safety of children and parents.
Peekaboo

The perfect place for Maadi residents, and one of the best outing places for kids in Maadi, Peekaboo offers a range of great activities and games for kids, and they can also organize birthday parties for kids.
Family outing places in Sheikh Zayed and October
Recently, the places for family outings have increased in the cities of Sheikh Zayed and 6th of October to include many special places; The most important of these places are:
Dream Park
It is considered the largest and best amusement park in Egypt, and its exciting destination is on holidays and occasions as it is one of the most enjoyable places in Cairo for children, as it includes a huge number of exciting games.
Ski Egypt
Ski Egypt
If you are looking for a different experience for you and your family, you should go to Mall of Egypt and experience the best ice skating place in Egypt. Billy Beez
Billy Beez offers a service similar to KidZania, but in a different way, as it mainly provides entertainment for children through the various games that exist within this closed city. Parents can accompany their children inside Billy Beez.
adrenaline park
In Adrenaline Park you will find games full of adventure and excitement. It is a safe and open park suitable for children (above 10 years old) and adults alike; You can go with a group of friends – up to 15 people – to enjoy various games such as color war and other interesting games.
leco dogs
This place welcomes children from one year to 12 years old, and it is filled with games that develop their intelligence and motor skills, and also includes an area where parents can sit and eat while their children enjoy various games.
Zed Park
Zed Park
Z Park is one of the newest places to go out in Sheikh Zayed City, and it contains amusement parks, restaurants, an ice rink, and places for parties; There are also green spaces and trails for running and walking.
Museum of Illusions
Museum of Illusions
This museum offers a different and enjoyable experience. For example, you can walk in a basin of water without getting wet, or stand on your head while the room rotates, and other interesting tricks; One of the most distinguishing features of this place is that all ages can enjoy its tricks.
Address: Cairo Alexandria Desert Road, Sheikh Zayed.
Prices: Prices for the Museum of Illusions start from 175 pounds for children, and 200 pounds for adults, and the price of a family ticket is 600 pounds.
Visit the Property Finder website to learn about the most important places in Sheikh Zayed City and 6th of October City.
Family outing places in Nasr City
You don't need to go to the other half of town to have a good day; Below you will find the best places to go out in Nasr City and Heliopolis.
Magic Planet Games City
There are a large number of entertainment places for children in the Fifth Settlement, but Magic Planet is among the best of them, as it includes many fun games for children, which adults can also enjoy. You start by buying a card and charging it with points to use in playing different games, and you can collect points by winning some games and collecting these points to win a prize.