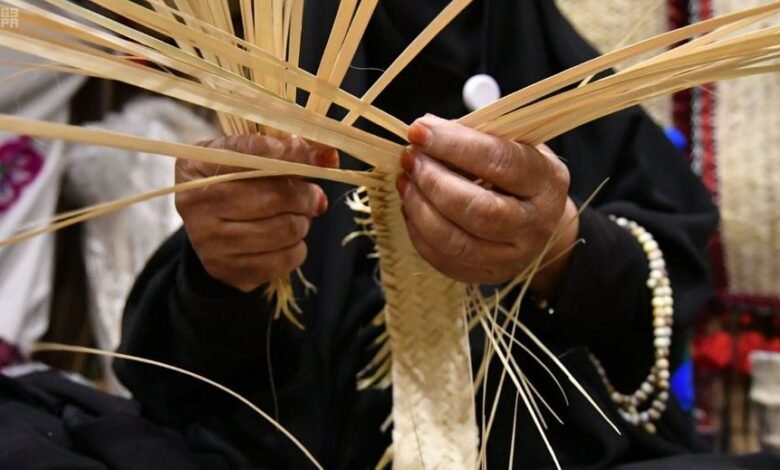 The use of Khous products manufactured from various components of the palm tree is widespread in the Kingdom, especially in campsites, villages and traditional neighborhoods. Khous manufacture is one of the oldest professions still practiced, especially in traditional markets. Saudis have benefited from all components of the palm tree, not only in construction and food, but also in other industries such as Khous.
Products
There are many types of Khous products of various sizes, colors and shapes. The most famous of these products include tablecloths, bags, hats, hand fans, brooms, mats, baskets, food containers and date covers. They are often decorated with drawings and manufactured with high accuracy and craftsmanship.
Crafting
The manufacture of Khous requires raw materials from palm trees. Most of those practicing this hereditary profession are women working from home who demonstrate exemplary levels of skill and experience.
Crafting these products begins with spreading palm wood under the sun and leaving it to dry. Then the wood is divided lengthwise in bundles and placed in a pool of water until softened. It is finally sewn together with needles and pared with a knife to trim the ends and eliminate any thorns before being painted with a special dye.